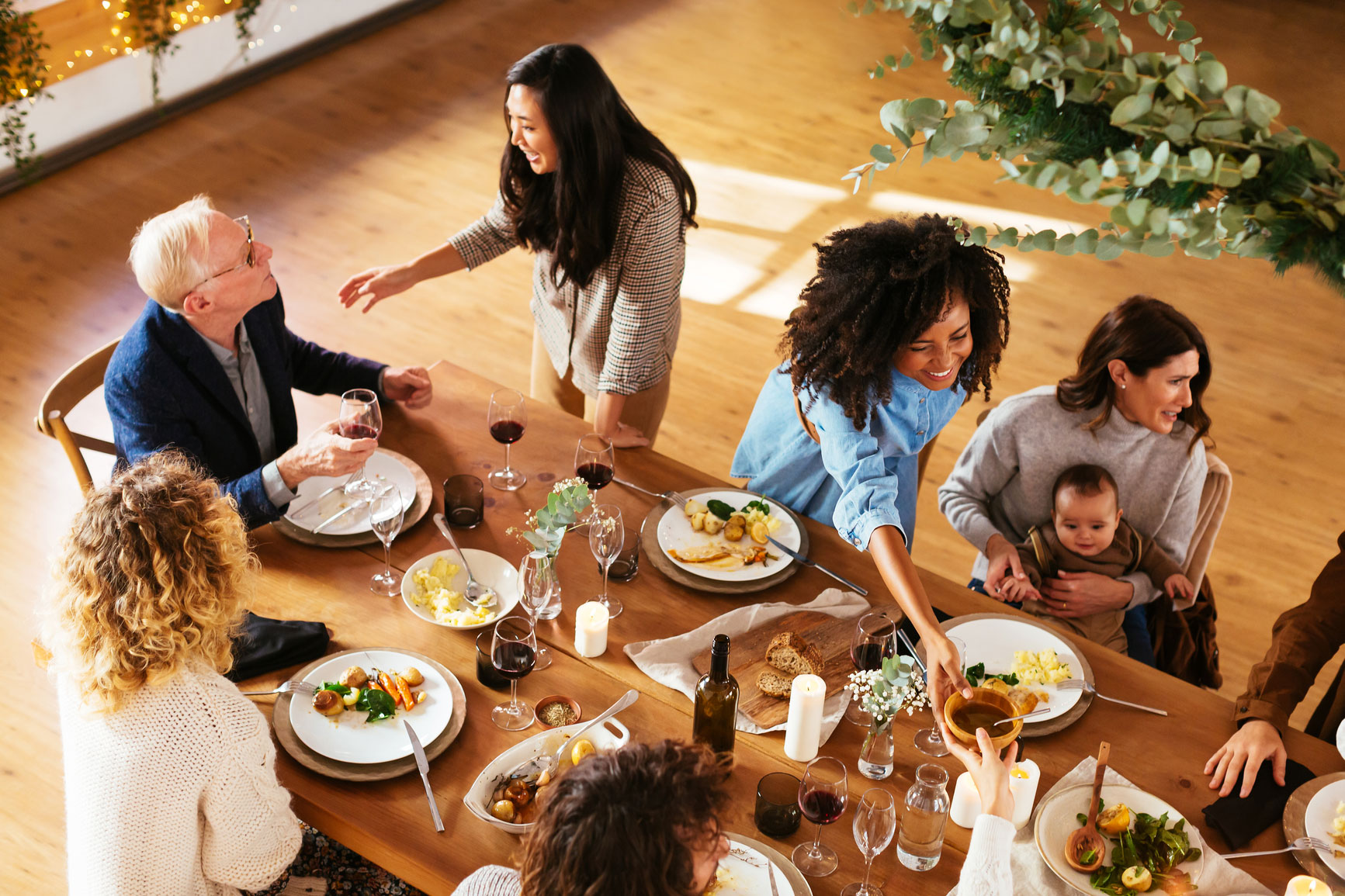 This holiday season, we're excited to bring you an unforgettable culinary experience with our nostalgic Louisiana recipes that are guaranteed to be a crowd pleaser. From perfectly seasoned dressing to indulgent Southern-style desserts, our menu is a celebration of all things Southern.
Make this holiday season an unforgettable experience.
Smashed Louisiana Red Potatoes
$34.99 (Feeds 12-15)
Strawberry & Praline Salad
$39.99 (Feeds 12-15)
Bread Pudding w/ Rum Sauce
$44.99 (Feeds 15-20)
Classic Breakfast Casserole
$57.99 (Feeds 12-15)
Butter-Pecan Cinnamon Rolls (12) — $29.99
+ so much more.
Bistro Snack Tray
$48.99 (Feeds 15-20)
Broiled and Peeled Shrimp Tray
$69.99 (Feeds 15-20)
Grilled Pork Tenderloin (3) served w/ port wine reduction — $74.99 (Feeds 12-15)
Chicken & Sausage Jambalaya
$68.99 (Feeds 10-12)
Shrimp & Grits
$79.99 (Feeds 10-12)
Andouille & Green Bean Casserole
$39.99 (Feeds 12-15)
Nee-Nee's Cornbread Dressing
$39.99 (Feeds 12-15)
Order Deadlines
Thanksgiving: 11/18
Christmas: 12/18
Pick-Up
Thanksgiving: 9am-12pm 11/22 Christmas: 9am-12pm 12/23